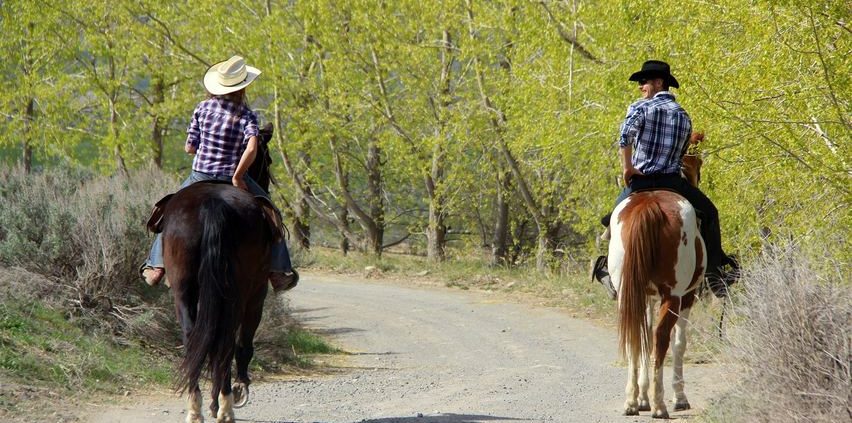 Riding & Cancellation Policy
---
Booking and Cancellations
We require a deposit of one day's rate for every four days booked to secure your reservation. Final payment is required 60 days prior to the arrival date. Date changes are guaranteed penalty-free with 90 days notice for bookings receiving the Early Booking Discount.
Refunds are not offered on unused portions of the package once booked.
All deposits and final payments are non-refundable, but in the event of cancellation we will issue a transferable promotional certificate for the full value of the pre-payment, good for 14 months from the date of the original booking.
Promo Credits must be mentioned or presented for redemption at the time of booking. Promo certificates are valid any time, but during peak periods (weekends and high season) can be used on 48 hours notice only. If we are able to sell the cancelled space, we will issue a Promo Credit that can be used without restrictions. Promo Credits may not be applied to pre-existing bookings.
Sundance Guest Ranch will not be held responsible for cancellations of or failure to provide all or part of the purchased vacation package for reasons including but not limited to: fire, flood, wind, rain, smoke, road closures, or other "force majeure" events beyond its control. In the event of any of the aforementioned, a transferable Promo Credit will be issued for the value paid and we will work with you to schedule a "do-over" visit.
Riding
We require height, weight, and riding experience upon booking for everyone intending to go horseback riding. We will use this information to select the best horse for you, and if it's a "match" (that is, if both you and the horse are happy!), that is generally your horse for the duration of your stay!
Please note that large or heavy people may not be able to ride, or may be limited to a walking ride only. If we are unable to provide a horse for you, we can offer a non-riding discount.
The ranch reserves the right to limit availability of horseback riding due to anything which may in our judgement pose a threat to the safety of either horse or rider.
Note: All persons who intend to participate in horseback riding will be required to sign a waiver of liability.
Cowboy boots or other footwear with a smooth sole and a good heel are required for all rides. Helmets are strongly recommended for all ages, and are mandatory for all riders under 19 yrs of age. The ranch has boots available for a rental fee of $2.50 per day and helmet rentals are free of charge.
Children must be 8 years of age to go on the trail rides, but kids under 8 can enjoy a parent-led pony ride in the arena.
SORRY, NO PETS ALLOWED. WE ARE HAPPY TO SHARE OURS!
---